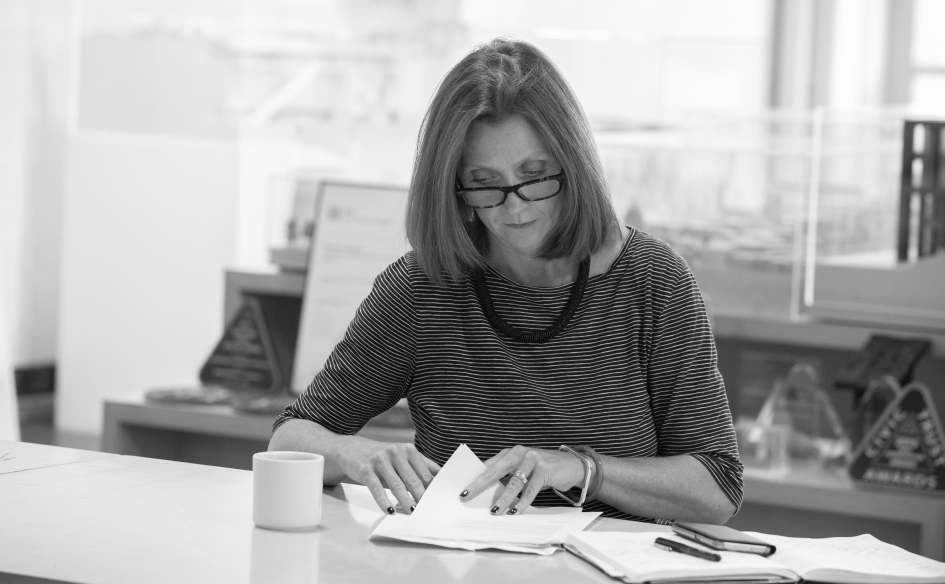 Natasha Manzaroli
Partner
Natasha Manzaroli is the Business Partner at JMP and works closely under the leadership of the Chairman and in collaboration with the Design Partner to define the strategic objectives of the practice. Her main focus is to oversee operational management, with overall control and responsibility for all financial aspects and how this feeds into the overarching strategy. She has held the financial management role within the practice for 20 years and has proven ability and a clear sense of what drives profits and cash within the business, along with the strategic agility to effect complex change management during economic turbulence.
She acts 'creatively' within a supporting role, understanding how to gain senior team and project leader buy-in, mentor the junior staff, spot future talent and maintaining a good balance between board responsibilities and the ability to challenge opinion when necessary in order to maintain best practice both on an operation, project and team level. She has a thorough understanding of strategic and operational practice and complex change management along with sound commercial understanding, having worked within the architectural industry for over 25 years.
Natasha also takes a very proactive role in both CSR and Outreach initiatives along with the William Road Gallery. She was one of the project leaders behind the practice's N17 Design Studio Initiative, a ground-breaking collaboration with Haringey Council and the College of Haringey, Enfield and North East London, offering three apprenticeships to young people in this deprived borough. In 2018 Natasha took over the curatorial role at the William Road Gallery and is currently in the planning stages for forthcoming events.