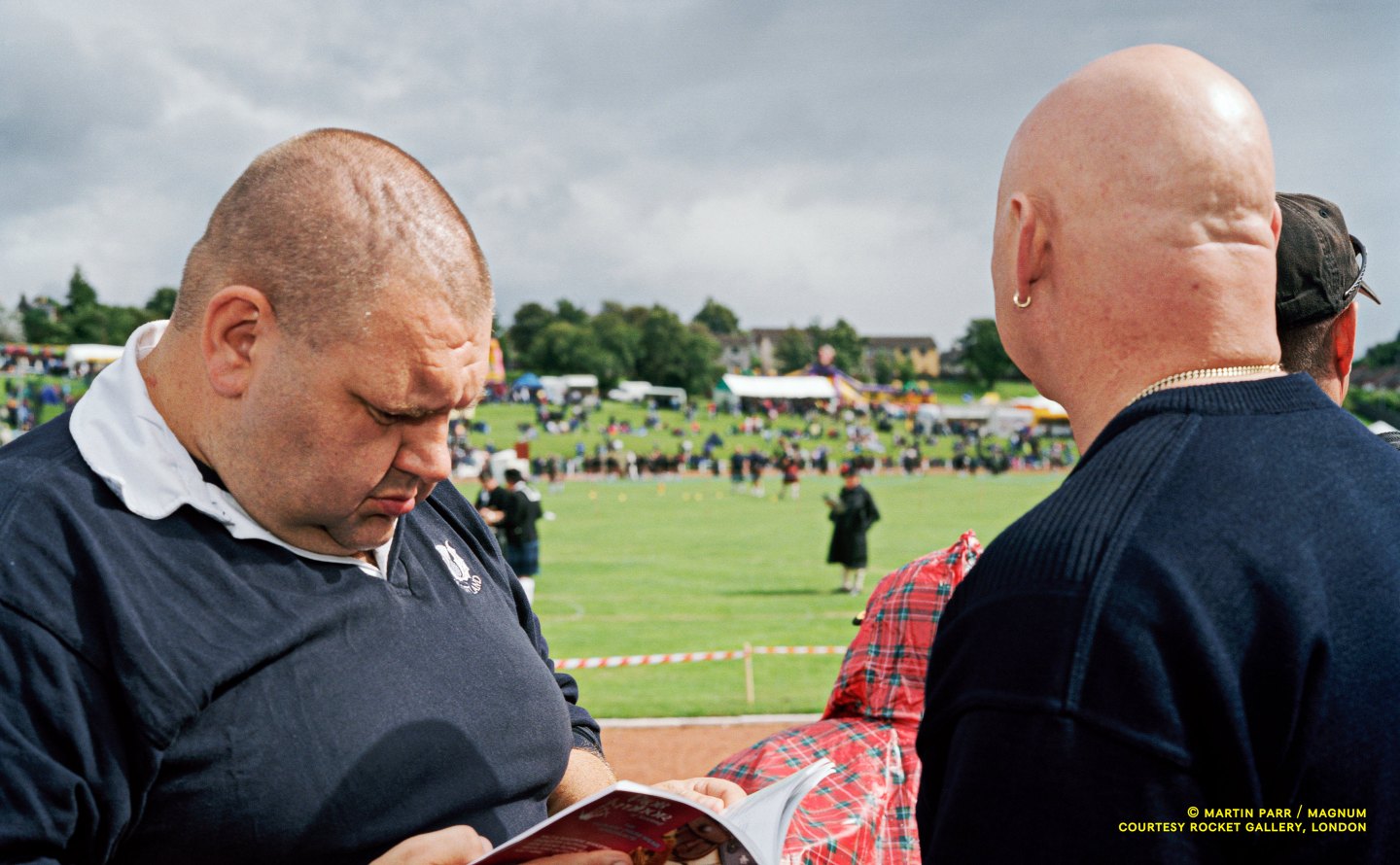 Described by i-D as one of their essential things to 'watch, see and do in the next seven days' (23 April 2018), the William Road Gallery warmly welcomes you to an exhibition of the work of distinguished, internationally recognised photographer Martin Parr.
Commencing on the evening of the 25 April with a private view and an 'In Conversation' between Martin Parr and John McAslan, the exhibition is a photographic celebration of life and landscape in Dunoon and its surroundings.
John McAslan first invited Martin Parr, the renowned Magnum photographer, chronicler and filmmaker, to record his hometown of Dunoon and its surroundings on Scotland's west coast in the early 2000s, and Martin Parr's Dunoon is the result of this decade-long collaboration.
Photographing life along the nearby A8 corridor, which extends from Dunoon to Glasgow and beyond, Dunoon is central part of this commission, and a number of Martin's key photographs taken over the last 10 years, such as Cowal Games, Craigen Tea Room and Daisy's Den, are exhibited here.
As the Financial Times' chief art critic recently noted (17/18 March), Martin Parr's Dunoon is '…a perfect reflection of his acute, comic visual anthropologies, sensitively balancing satire with warmth…'
Brandishing his unique perspective and masterly powers of observation to examine familiar, national characteristics, Parr encourages the viewer to see everyday scenes and the people in them in a completely original way while conceding affectionately to the humorous eccentricities therein.  
Martin Parr began his photographic career as a young lad and is often referred to as a 'chronicler of our age'. His catalogue is prolific, ranging from exhibitions, publications, and personally-curated shows to gallery and museum collections and work in film and TV. This is matched by the list of prizes and awards he has received, most recently the 2016 Royal Academy Award for his Contribution to the Arts, nominated by Grayson Perry, and the 2017 Sony World Photography Awards presented for his Outstanding Contribution to Photography.
Martin Parr's Dunoon:
Exhibition opens: Thursday 26 April – Friday 1 June 2018
Monday – Friday: 09:00–17:30
Saturday – Sunday: Closed
Free