Gallery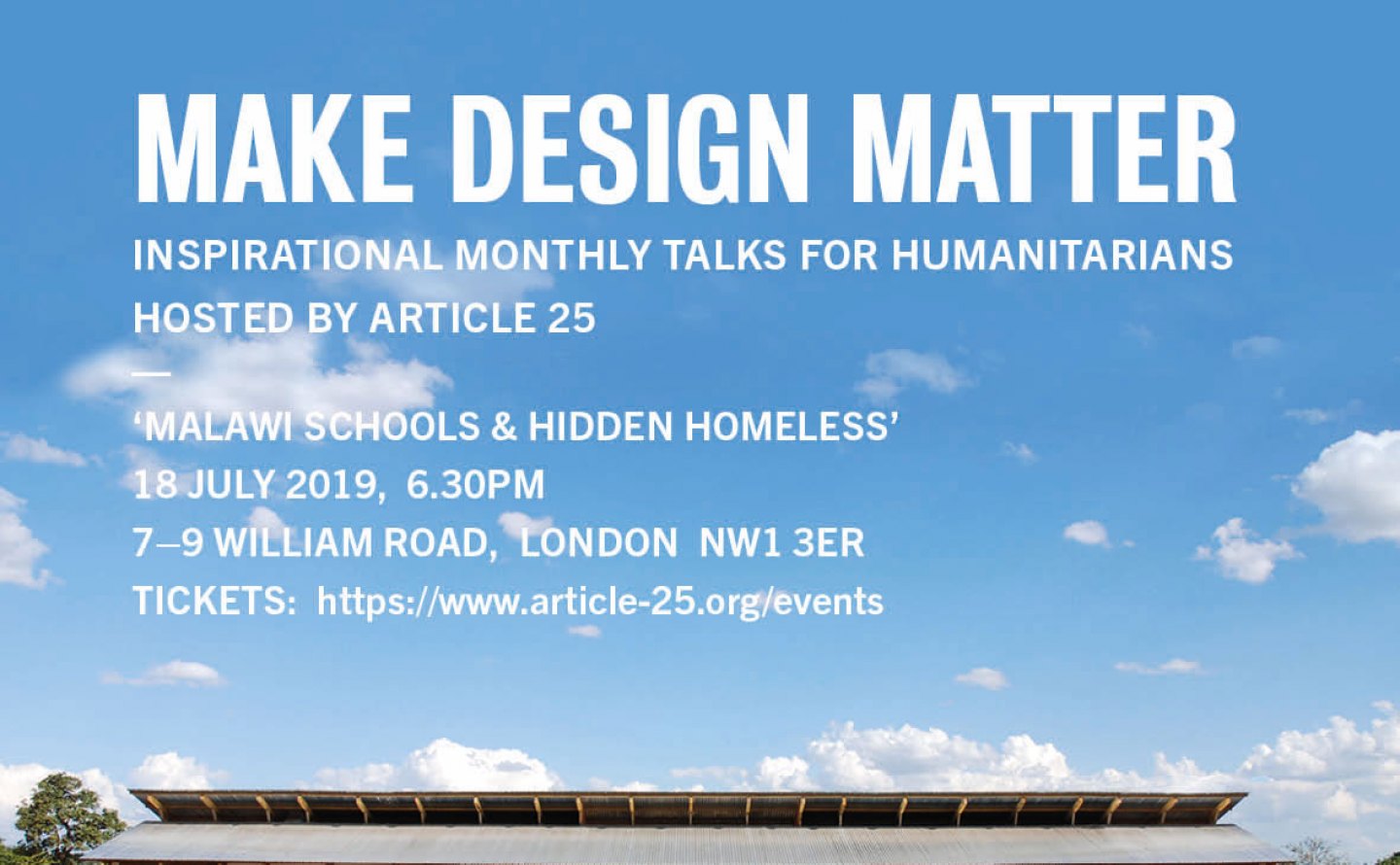 Talk
Article 25 Talk
JMP is delighted to be hosting this Article 25 event and to welcome Sunand Prasad, Trustee and Co-Founder of Article 25, who will chair the discussion. Associates Heather Macey and Georgina Ward will present JMP Outreach projects, with Heather talking about the recently launched Hidden Homeless initiative and Georgina discussing the Malawi Schools project.
Hidden Homeless is a competition to explore radical and innovative housing solutions for homeless young people across the capital. Set up in collaboration with New Horizon Youth Centre, the project engages policymakers, housing associations, site owners and developers in finding new and better models for tackling homelessness.
Malawi Schools is a project set up in partnership with the Clinton Global Initiative and the Malawi Ministry of Education, seeking to provide free primary education in rural districts. For the project JMP has developed a low cost, environmentally responsive classroom building as a prototype to be rolled out in new schools across Malawi.
John McAslan + Partners' Outreach work applies design thinking to assist communities all over the world facing environmental or social challenges. Projects range from the restoration of the Iron Market in Port-au-Prince, Haiti following the devastation of the 2010 earthquake to building an auditorium at the Memorial Centre in Kigali, Rwanda – a centre for reconciliation completed to mark the 20th anniversary of the 1994 genocide.