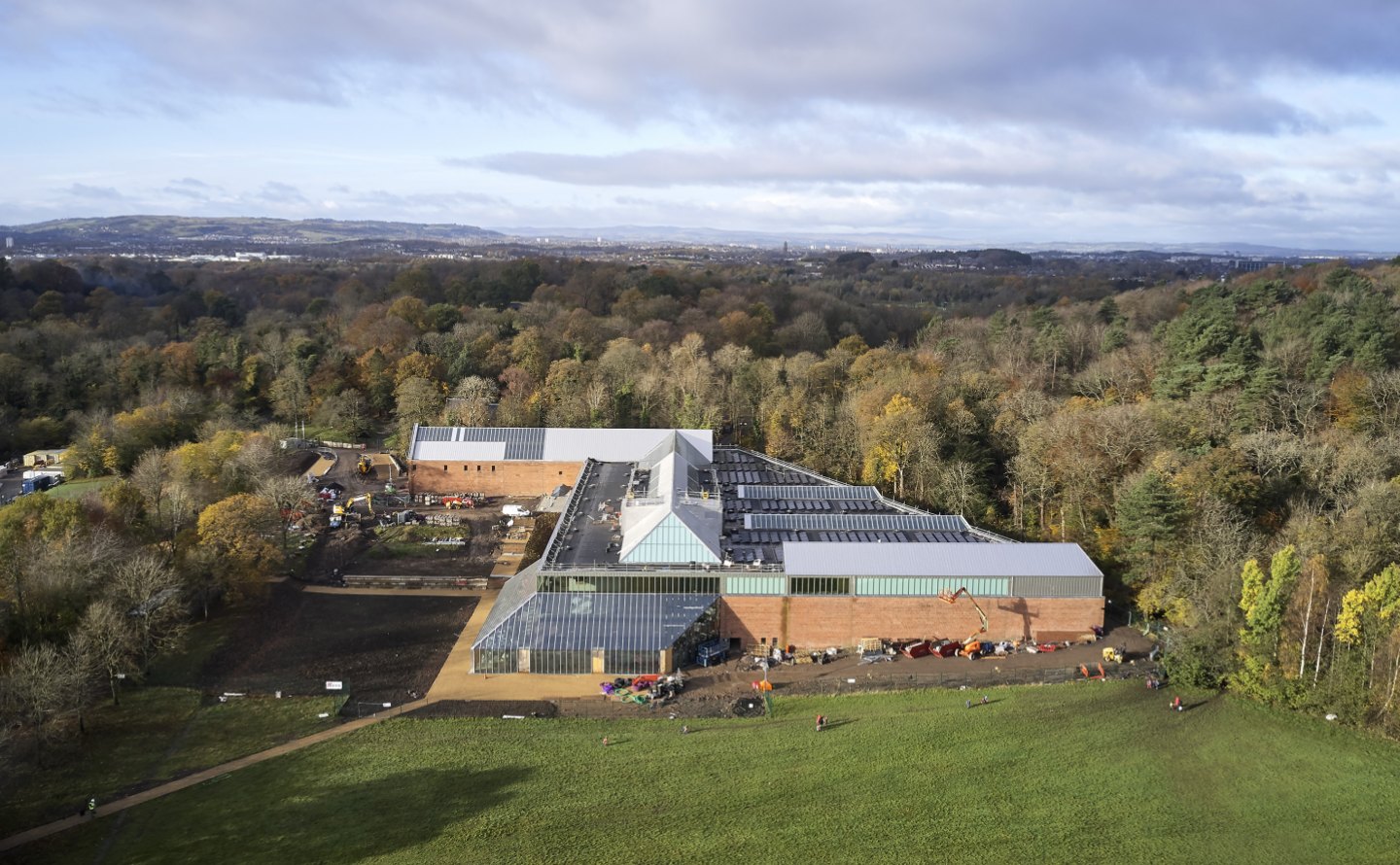 The Burrell Collection in Glasgow will reopen in March 2022. John McAslan + Partners have been working with the iconic museum to refurbish and transform the Grade A listed building to better celebrate its unique collection and improve the sustainability, flexibility, and accessibility of the museum. JMP's interventions have opened up the building, its visitor-flows and gallery space, allowing a 35% increase in the display of the collection and access to the collection items not seen for decades.  
John McAslan, Executive Chair of John McAslan + Partners, said 'the Burrell Collection is one of Britain's foremost cultural buildings of its time, an established part of Scotland's architectural heritage, and a unique and popular cultural attraction. This project has transformed the building and its setting, within the context of its Grade A listing, to make it more sustainable and environmentally secure whilst retaining and enhancing its original architecture, offering additional gallery space and improving access to ensure a far greater proportion of its collection can be enjoyed by all. The completed project will offer generations to come enriched experiences of this world-renowned collection of art and artefacts from over 4,000 years of civilisation, in a museum environment that will welcome millions of visitors within its beautiful surroundings of Pollok Country Park.'
'When The Burrell Collection first opened in 1983, the museum was the first tangible sign of Glasgow's ambition to reinvent its global image and become an internationally-recognised cultural powerhouse, demonstrated by the city being awarded European Capital of Culture in 1990.' said Councillor David McDonald, Chair of Glasgow Life and Depute Leader of Glasgow City Council. 'Nearly 40 years later, Glasgow is a must-visit destination for people from across the UK and around the world. The reopening of The Burrell Collection will spark renewed interest in the city and in the beauty and world-class significance of the works of art. The Burrell Collection was an exceptional gift to Glasgow, and we are looking forward to sharing it with the world again from March 2022.'
Read more here.