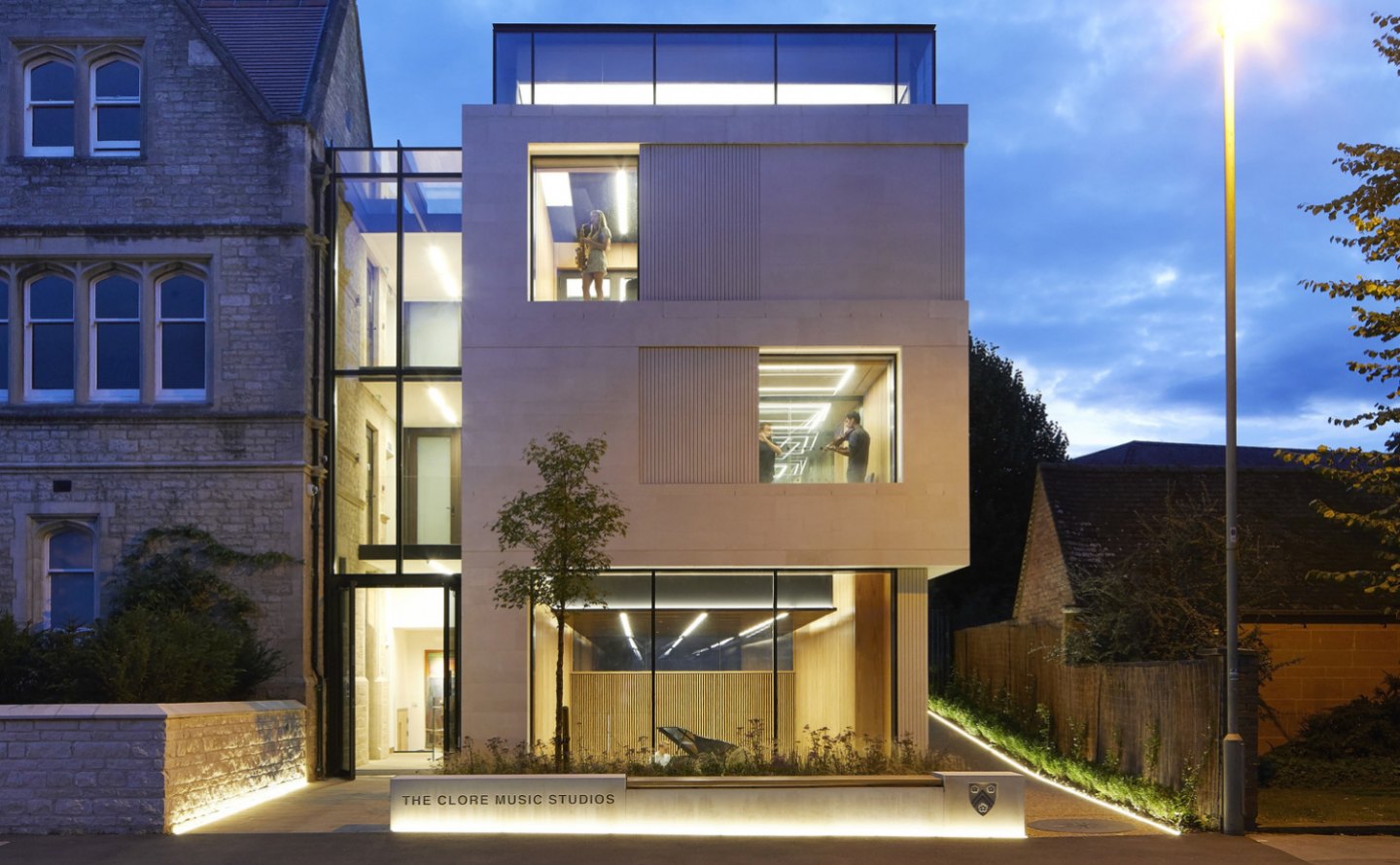 The Clore Music Studios, New College Oxford has been recognised for its exceptional design and shortlisted for RIBA South Awards 2020. 
Set within Oxford's Central Conservation Area, The Clore Music Studios is a contemporary stone-clad building sympathetic to its historic context. Over three levels the building provides a range of high-quality performance spaces for the practice and study of music, opera and drama. The building form was partly determined by archaeological remains of 17th-century defensive earth ramparts to the rear of the site that originate from the English Civil War. To find further information about this unique project click here. 
To find the full RIBA South Awards 2020 shortlist click here.