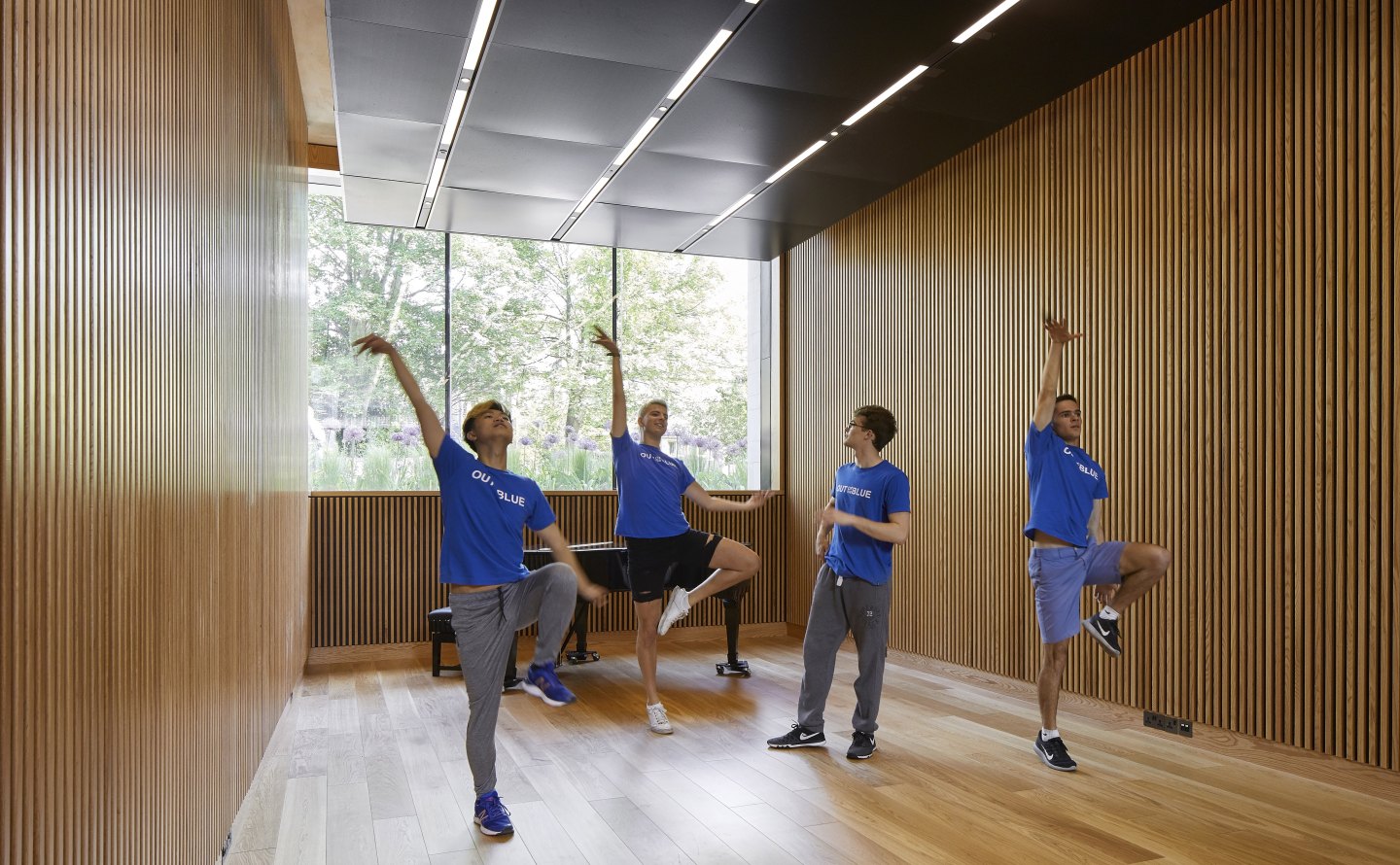 After the delay of the 2020 RIBA Regional Awards due to Covid-19, The Clore Music Studios has been awarded the RIBA South Award 2021.
Set within Oxford's Central Conservation Area, The Clore Music Studios is a contemporary stone-clad building sympathetic to its historic context. Over three levels the building provides a range of innovative high-quality performance spaces for the practice and study of music, opera and drama at New College Oxford.
The judges said 'What appears to be a simple form has been borne out of many constraints…The challenge has been successfully resolved, with a stack of music studios and performance spaces that cater for the musicians' needs, enveloped in stone and glass and respecting the streetscape well. The stonework has in parts been worked, to add texture and detail to what could have been an otherwise flat stone box.'  
You can read more about the project and full list of winner here.