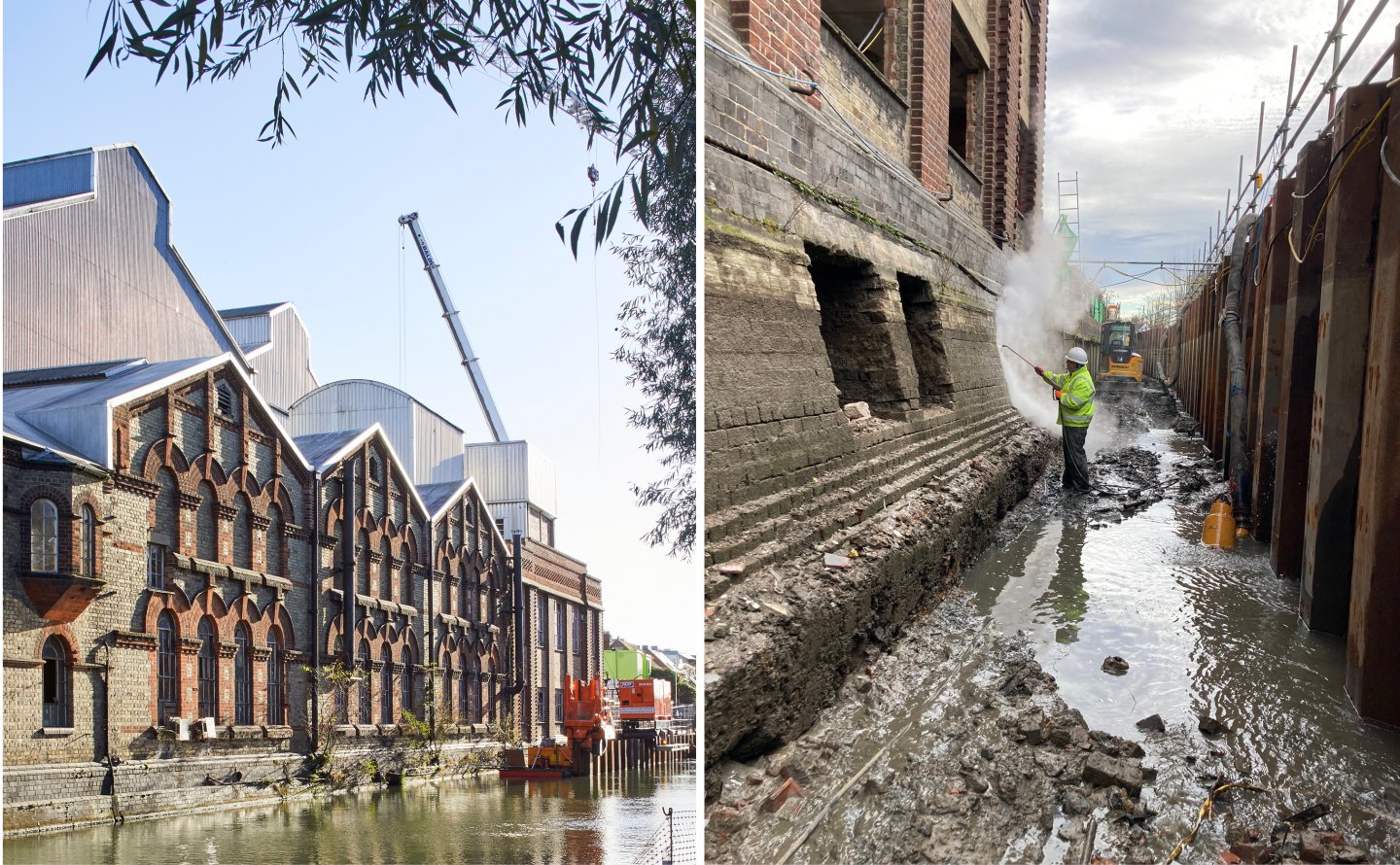 Construction is progressing at Saïd Business School's new Global Leadership Centre, which will repurpose the former historic Osney Power Station into a world-leading residential learning complex for business leaders.
Vital repairs to the building's river wall located on a canalised section of the River Thames in Oxford have recently completed, utilising a cofferdam to enable the repair work below the canal's waterline. Temporary supports are in place, and demolition within the existing building has begun, which will transform the powerful internal volume of the Power Station to an open agora at the heart of the facility. 
The project, which first broke ground in October 2021, is due to complete in 2024.