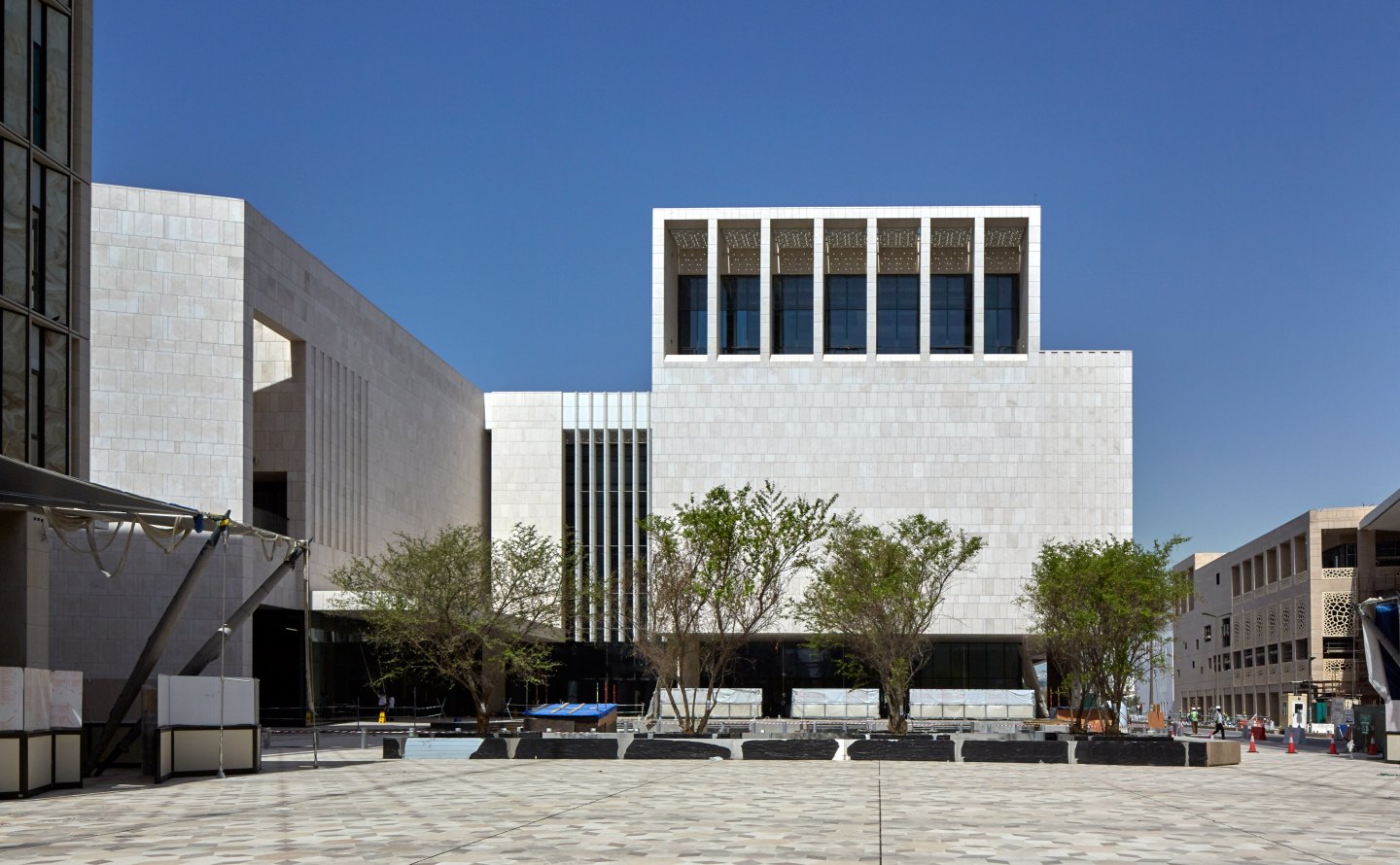 The Chicago Athenaeum: Museum of Architecture and Design and The European Centre for Architecture Art Design and Urban Studies has awarded John McAslan + Partner's Cultural Forum, Doha, the International Architecture Award for 2018.
The prestigious and distinguished International Architectural Awards honour new and cutting-edge design worldwide. The annual programme also promotes international architecture and design to a global audience.
John McAslan + Partners' Cultural Forum fuses Qatari urban and domestic traditions with innovative design to create a welcoming and open place, functionally and creatively – a dynamic civic hub bringing together Qatari and international artists, performers and the public. The building's atmosphere is inspired by the traditional Qatari courtyard house. A central atrium is surrounded by a dramatic series of processional stairs and surmounted by a skylight and a patterned screen inspired by Qatari motifs, diffusing light and producing artfully shadowed internal volumes.