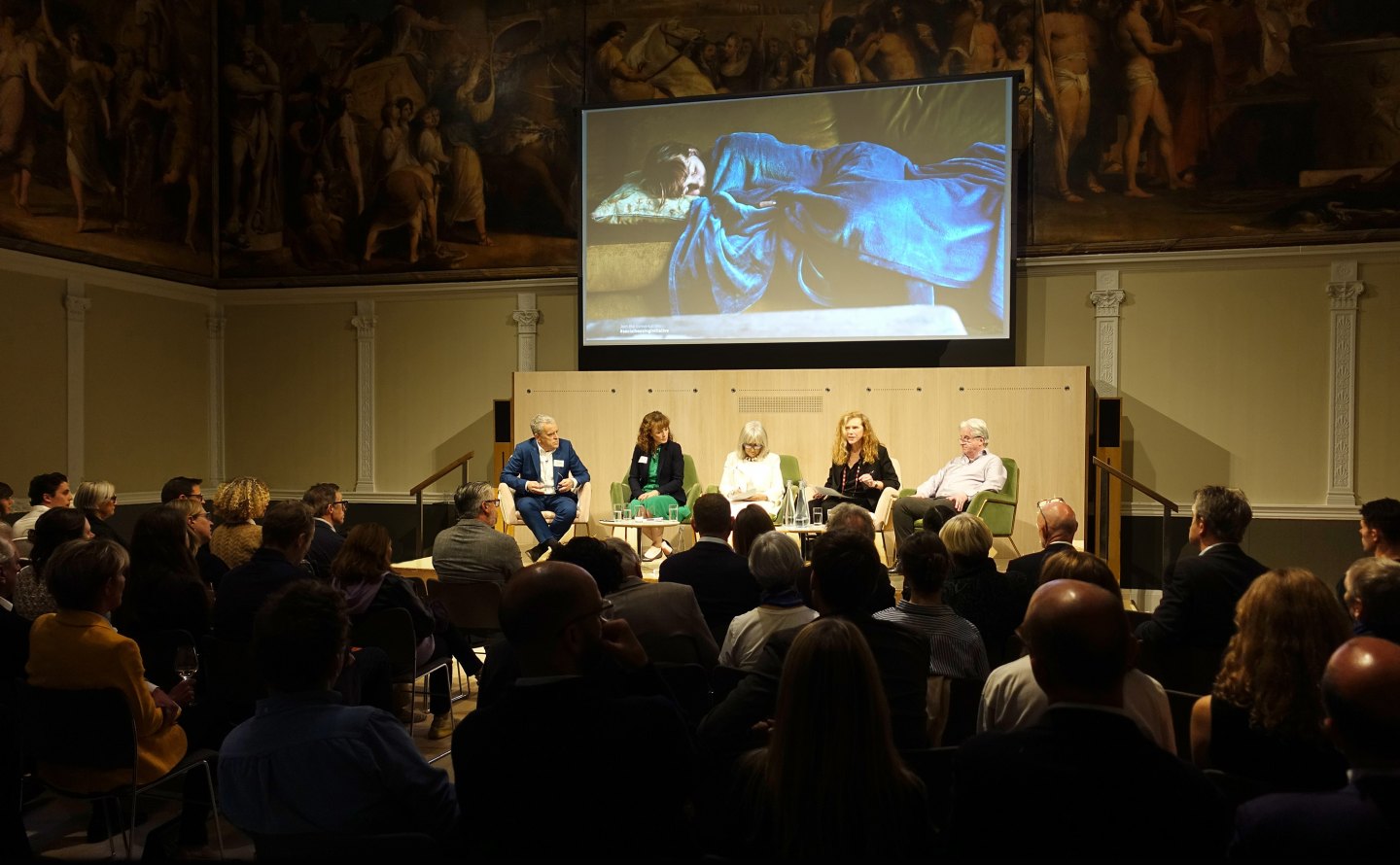 Wednesday's (4 October) launch of the Social and Affordable Housing Initiative was a call to action on the UK's spiralling housing crisis. Co-led by John McAslan + Partners, UCL and Dolphin Living, the initiative is supported by the report 'Design for all – a place to call home' from researchers at UCL in London.
The report details the health, social and economic impacts of homelessness and precarious housing. A transformative national housing plan could save £1.5 billion each year in homelessness-related costs, and the report features exemplar housing projects.
Download the report here https://lnkd.in/gdzHhbJe
We are very excited be working towards impactful strategies that will design a better future for all.
Presenting at the launch event were, left to right:
John McAslan – Founder & Partner of John McAslan + Partners
Olivia Harris – Chief Executive, Dolphin Living 
Baroness Helena Kennedy KC (facilitator)
Rosalind Raine – Professor of Health Care Evaluation, UCL 
Murray Fraser – Professor of Architecture and Global Culture, UCL
Thank you all for the work that has gone into the report and spearheading this important initiative.