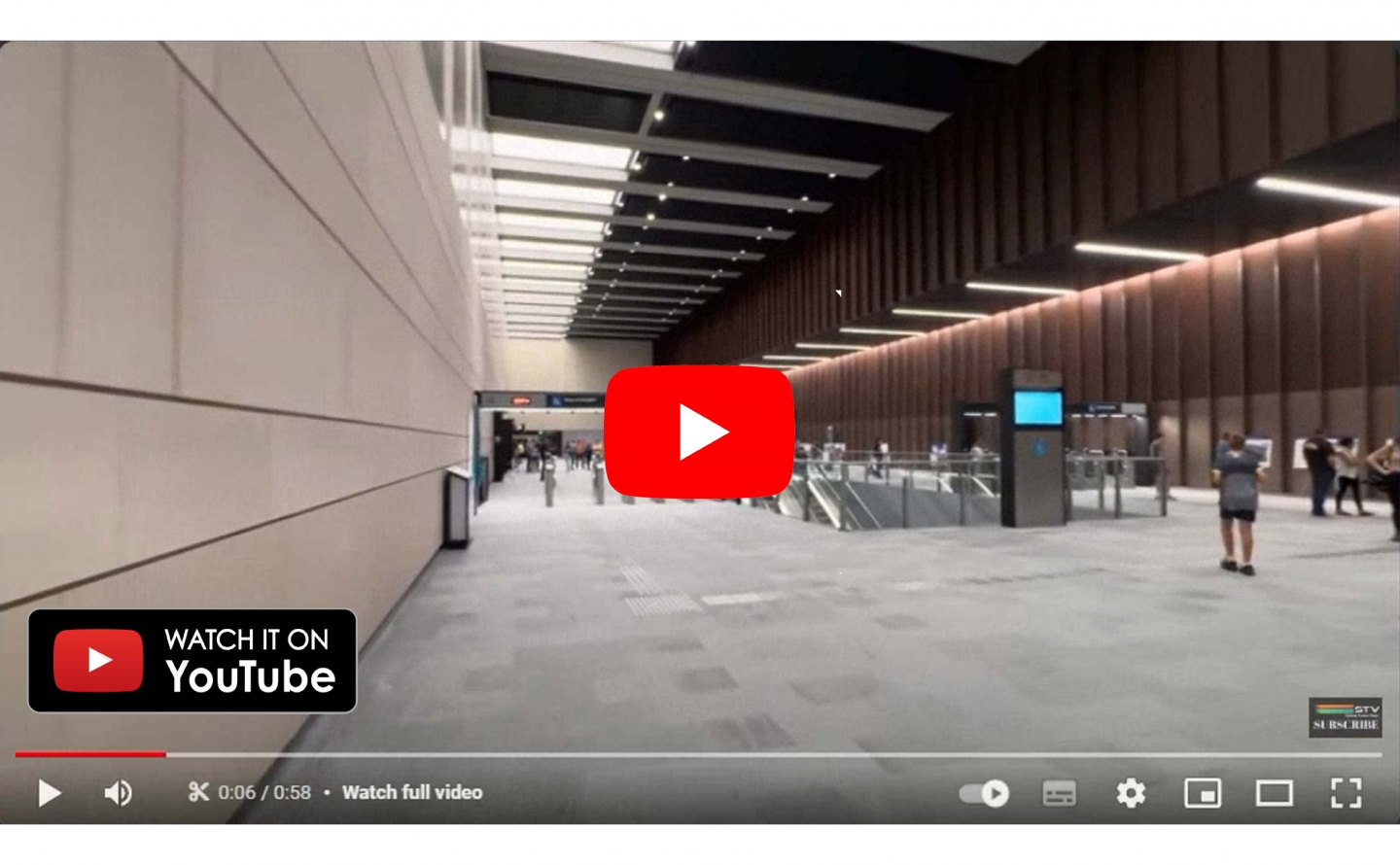 Sydney's Waterloo Station is almost complete, and was open to the public for an exclusive first look on October 29 for Community Open Day.
Our latest transport infrastructure project, Waterloo is part of Sydney Metro, Australia's largest transport infrastructure project. Waterloo will be used by 6,000 people an hour during the morning peak when it opens next year, and will connect directly to Sydney Central, our first station for Sydney Metro. 
Around the world there is a large community of transport infrastructure enthusiasts who share their videos via YouTube, and when it comes to station design, they are the judges! We are thrilled that the video bloggers who visited Waterloo on Community Open Day responded with high praise. The community's experience of the stations we design is the measure of our success. Here are a few comments from YouTube:
'"Sydney is really shaping up with this metro and it's making me proud of this city. Waterloo looks amazing."
"What an incredible station. Stunning"
"I normally just watch and never leave any comment but the station is just too impressive that I feel I need to say it in the comment....this is a world class station."
"It looks great. I'm so glad we have something like this in Australia. Sydney and NSW did really well with this project."
"Omg Sydney's Metro is going to be better than Tokyo's metro"
Our design responds to the surrounding suburb's natural and social history through a strong narrative that draws heavily on Waterloo's Indigenous cultural history, and  prioritises light and fresh air. Take a look inside - thanks to Sydney Trains Vlogs for the video clip we are sharing here.