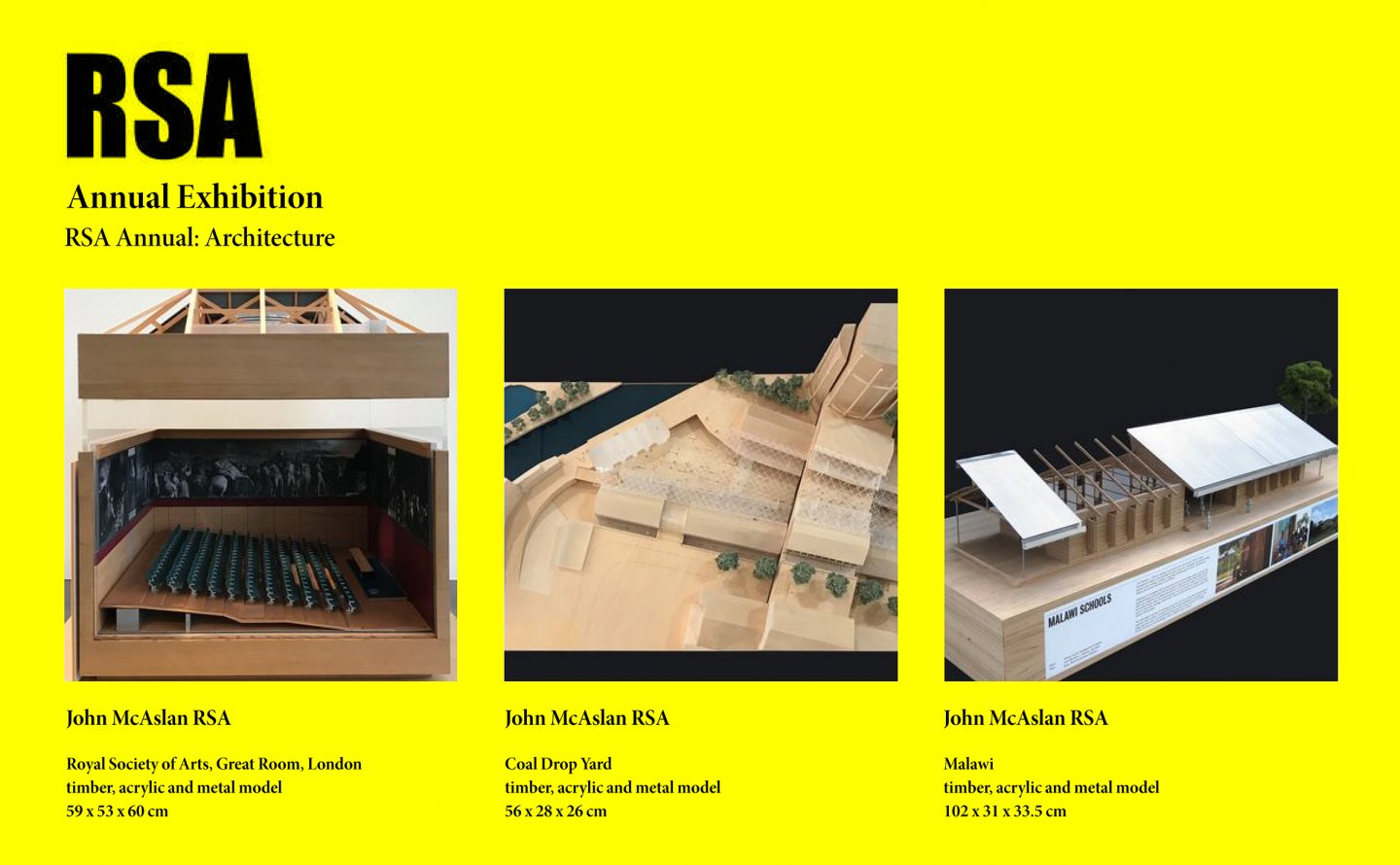 Royal Society of Arts, Great Room
John McAslan + Partners was appointed by the Royal Society of Arts to develop proposals for the remodelling of the Society's five interlinked Grade I listed buildings, designed by Robert Adam in 1774.
This phased development was carried out over three years while maintaining operational continuity. The principal phase involved the extensive remodelling of the historic Great Room debating chamber. An accompanying phase also restored the external fabric of the building and remodelled Adam's Tavern Room.
Coal Drop Yard
The brief for Coal Drops Yard was to come up with a concept to bring the redundant industrial sheds at King's Cross back to life as a mixed-use development: our concept was to enclose the main open space with a great new undulating roof.
Malawi Schools
John McAslan + Partners, working in partnership with Arup and the Clinton Hunter Development Initiative, developed a series of low cost and environmentally passive school buildings as part of the Malawi government's commitment to develop high quality free primary education for all children.
Developed in consultation with local communities, the final design aspires to provide high quality teaching environments that are sensitive to social and environmental factors, but also within the constraints of the Malawi government's current low-cost school model. The inclusion of community terraces within the school buildings, to be used by the local villages for activities such as community meetings, health worker visits and adult learning, has been pivotal to the success of the project.
Click here for RSA exhibition's:  https://www.rsaannualexhibition.org/viewing-room/3-rsa-annual-architecture/