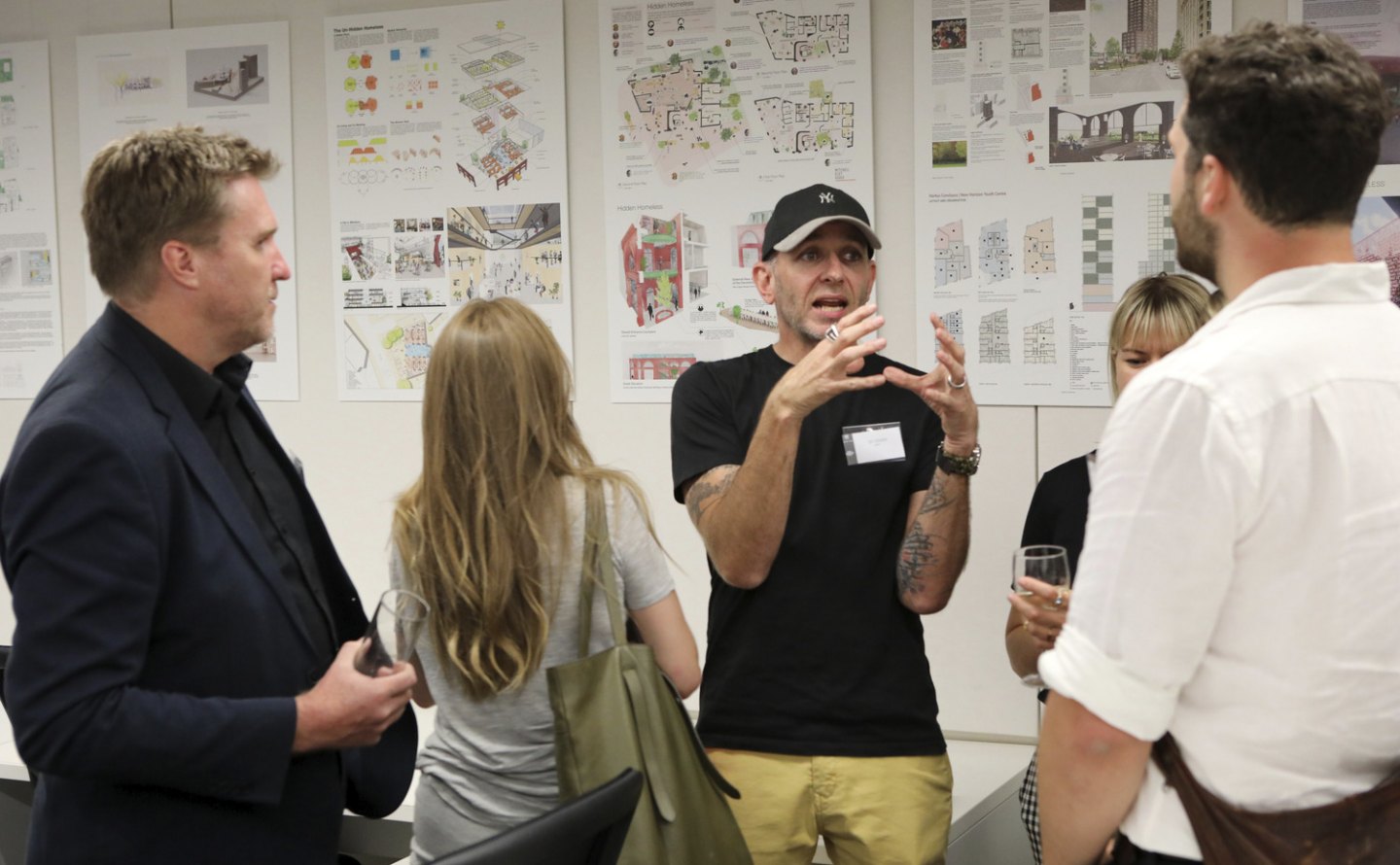 Hidden Homeless Sydney was launched at the end of 2019 during the city's annual Architecture Festival with its theme of 'Making Housing Affordable'. In Sydney, as in London, young people are suffering some of the worst effects of the insufficient supply of affordable housing, with many ending up as hidden homeless – sofa surfing or sleeping on transport or in insecure, unsafe accommodation.
The JMP initiative was established in London in 2017 and is groundbreaking in that it seeks to create a cross-disciplinary hub where radical thinking is not only incubated but ultimately leads to built solutions.
For the launch of Hidden Homeless Sydney we've teamed up with Lee Cooper of community service centre Wayside Chapel and Thomas Chailloux of Shelter NSW, who joined JMP Sydney Lead Troy Uleman to introduce the initiative at the Festival.
An exhibition of entries to the Hidden Homeless London design ideas competition accompanied the event. Going beyond bricks and mortar, the competition asked architects to apply design thinking to new development models and funding strategies, thinking about how to influence policy-making and how best to integrate with the all-important agencies that provide essential support to homeless people as they endeavour towards longer-term solutions. In London the competition-winning entry by Morris + Co is now on site.
Speaking at the Sydney event, Uleman said: 'It's the aspiration of John McAslan + Partners to run a Hidden Homeless initiative in Sydney in 2020 that will deliver some real results, as we're doing in London. To do this we need partners and collaborators so that together we can make this happen.'
To get involved, contribute your ideas, or to join the Sydney Hidden Homeless working group please contact sydney@mcaslan.com.au