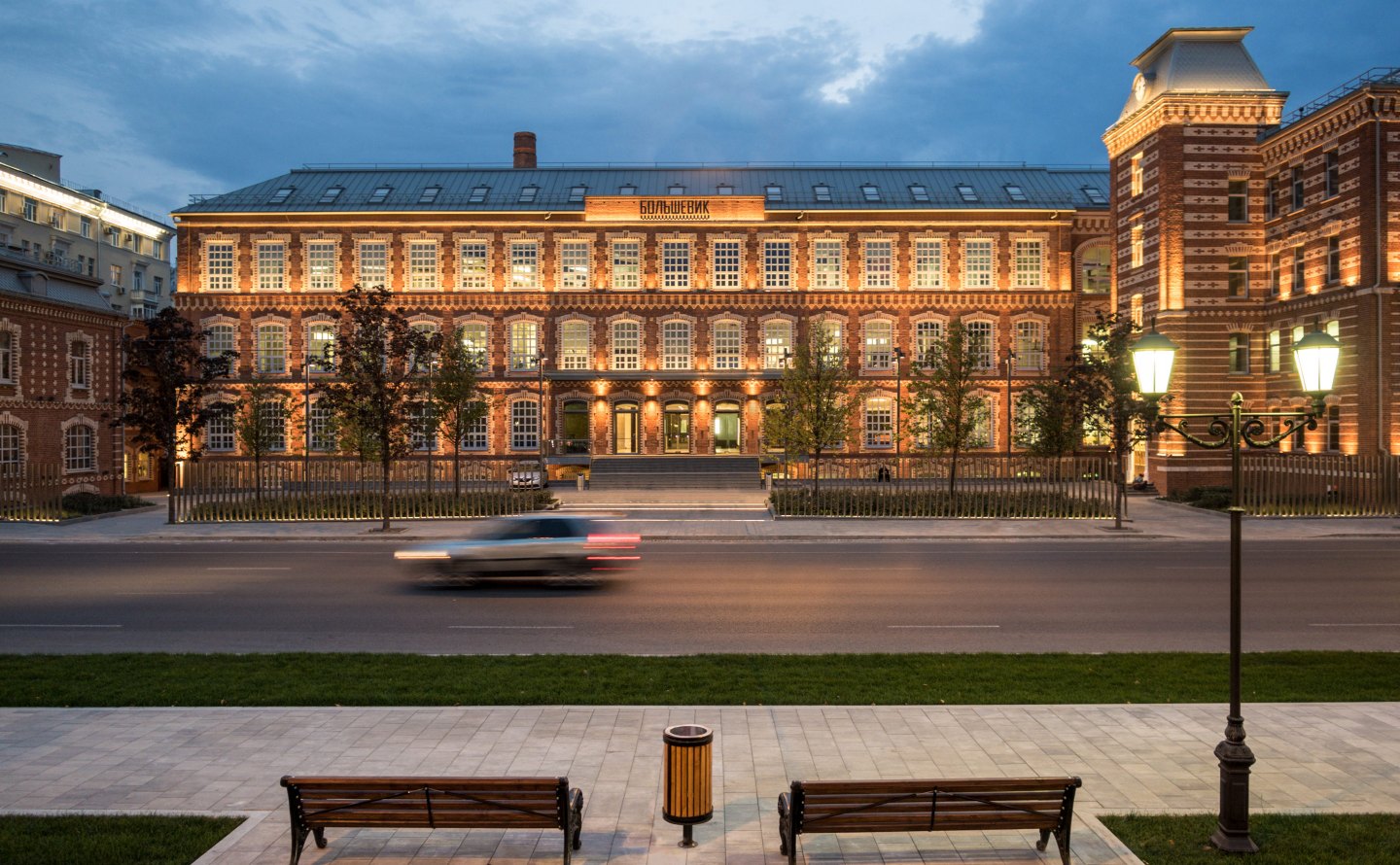 The Russian mobile operator, VimpelCom and O1 Properties have signed a seven-year lease agreement for 17,000 sq m of office space at the Bolshevik Factory, designed by John McAslan + Partners.
VimpelCom will move its head office to the Bolshevik Factory – the agreement is the largest Class-A lease contract to be made on the Moscow market in 2016–17.
VimpelCom's headquarters will take up the entire building, due to complete as part of the second phase of redevelopment. Work on adaptation of the building for use as modern office space began in late 2017 and will be completed in early 2019. VimpelCom is scheduled to move into the new building in mid-2019.
Dmitry Dorofeev, Executive Vice-President of Transformation at VimpelCom said: 'Modern high-tech business demands new office space – it should be ergonomic, beautiful and comfortable. The Bolshevik Factory with its excellent transport accessibility meets all these requirements'.