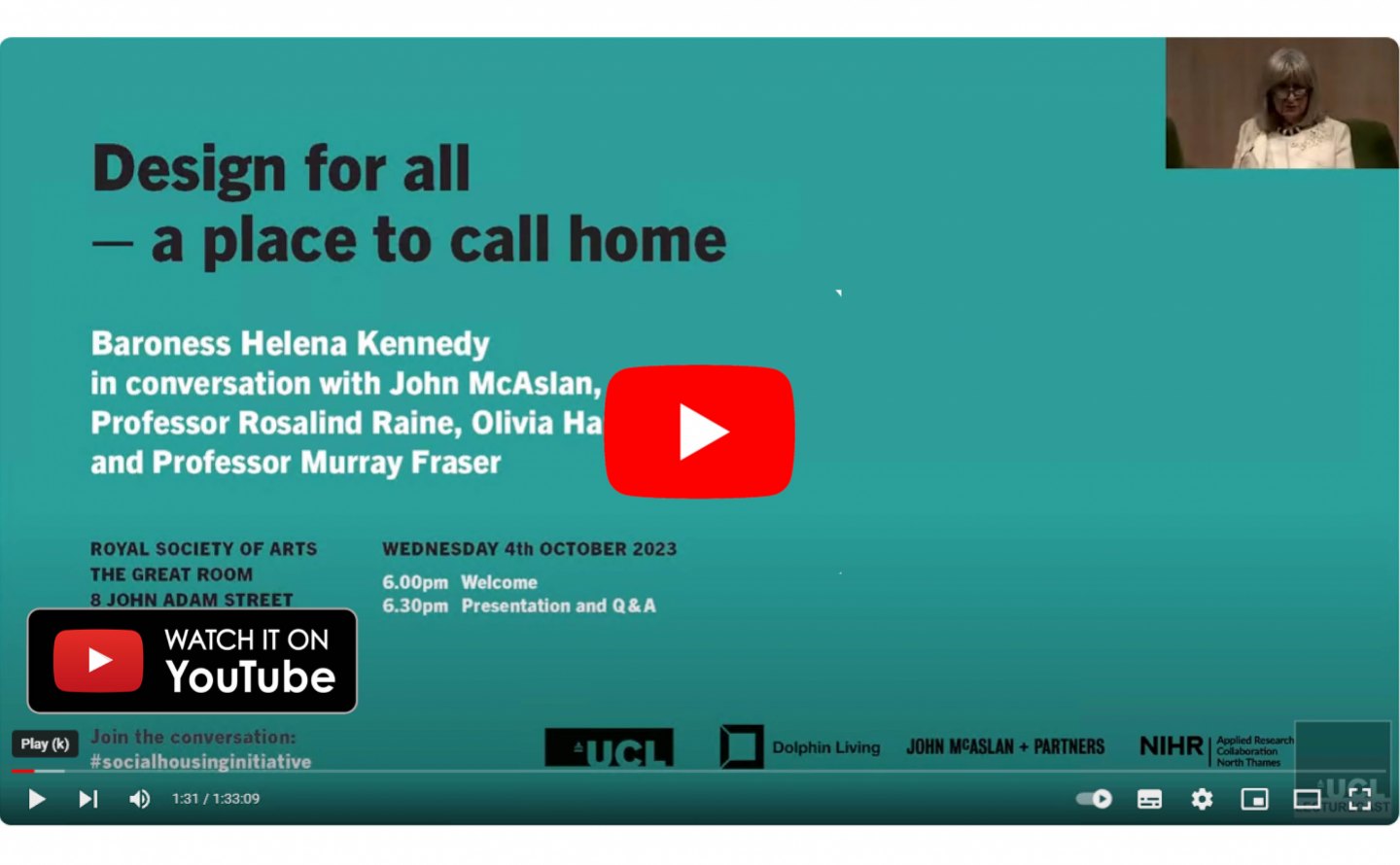 You can now watch a recording of the Social and Affordable Housing Initiative launch which took place earlier in the month.
A panel presentation on the housing crisis and how it might be addressed was followed by excellent audience insights drawing on wide-ranging, relevant professional experience.
The conclusion was clear – the time is right for the community to come together to demand and enact transformational change that will not only make lives better but also save public funds.
Watch the video to find out about an exciting event that is being planned to progress this important agenda. It's an open invitation to get involved!