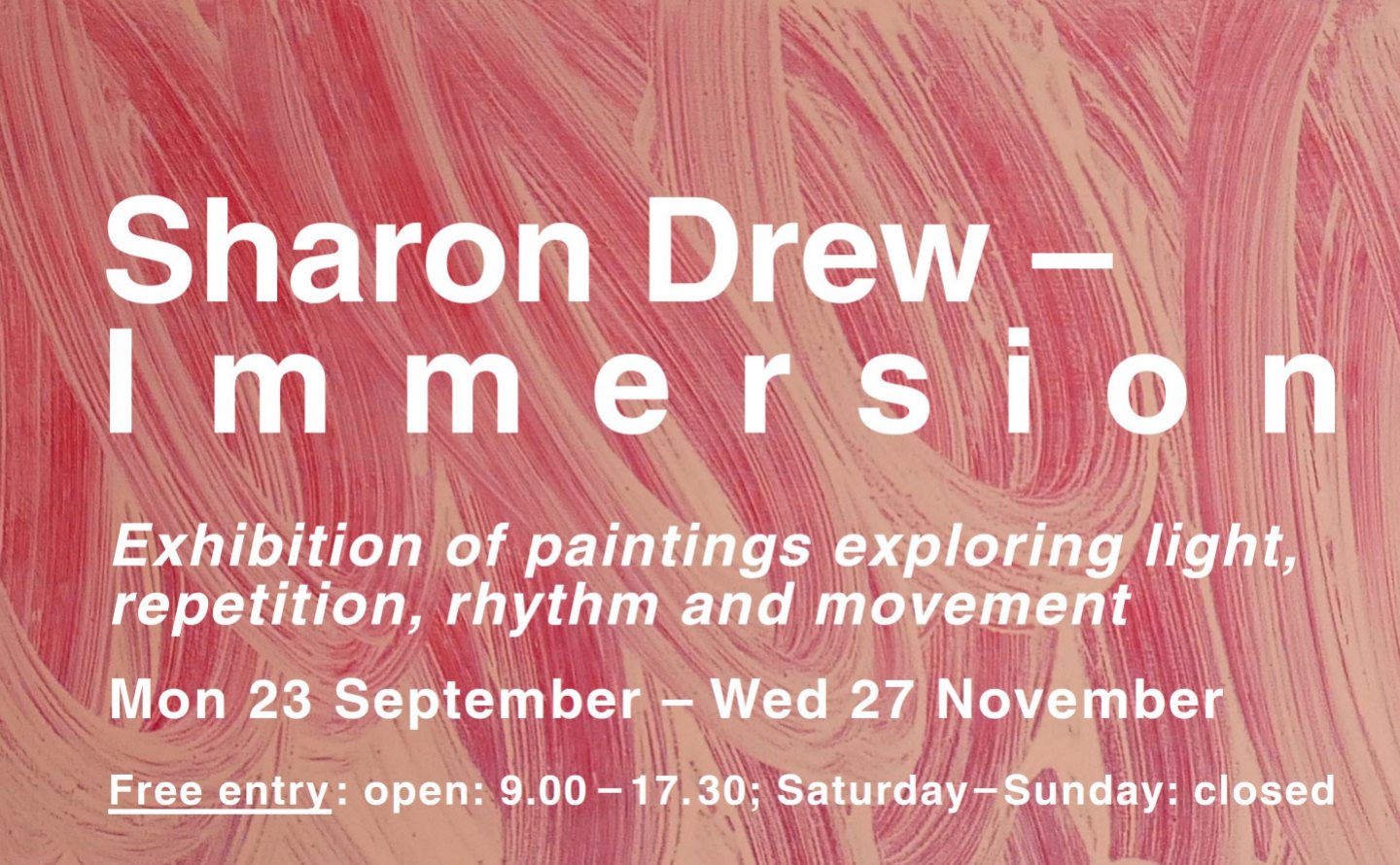 The William Road Gallery @ John McAslan + Partners is delighted to welcome artist Sharon Drew to exhibit her paintings this autumn. Drew, whose abstract work recreates the sensation of light, colour, rhythm and movement, will bring a visceral element to the Gallery setting from 23 September – 27 November.
This new series includes large-scale paintings and captures the essence of the artist's visits to urban and coastal shorelines. Building up opaque and translucent layers with repetitive and rhythmic gestures, Drew emulates the constant fluctuations of nature.
Contrasting with the measured and methodical approach of architects, Drew's works result from letting the material lead the way, carefully limiting her control of the paint. The desire is to be spontaneous and completely in the moment, and to share this sense of immersion with the viewer.
'In this age of instant gratification and constant distraction it is difficult to be fully present in a place, process or moment in time. And yet it is this feeling of total immersion that I strive for through my art. Time, preparation and planning needs to be given to get to a place both physically and mentally, where intuition, creativity and the subconscious can take over and I can be truly 'in the moment'.
'Being immersed in a particular landscape can create a sense of connection that I try to rediscover in the studio. I travel to places such as the Thames foreshore and coasts of Cornwall and Kent and revel in exposure to weather, expansive skies, tides and turbulent water. I am trying to find a visual metaphor for the sensation of momentum and shifting light, rather than depict a particular place.' – Sharon Drew
Private View: Thursday 26 September 6–8.30pm
Meet the Artist: Saturday 5 October 4–6.00pm
William Road Gallery @ John McAslan & Partners
7–9 William Road, London NW1 3ER