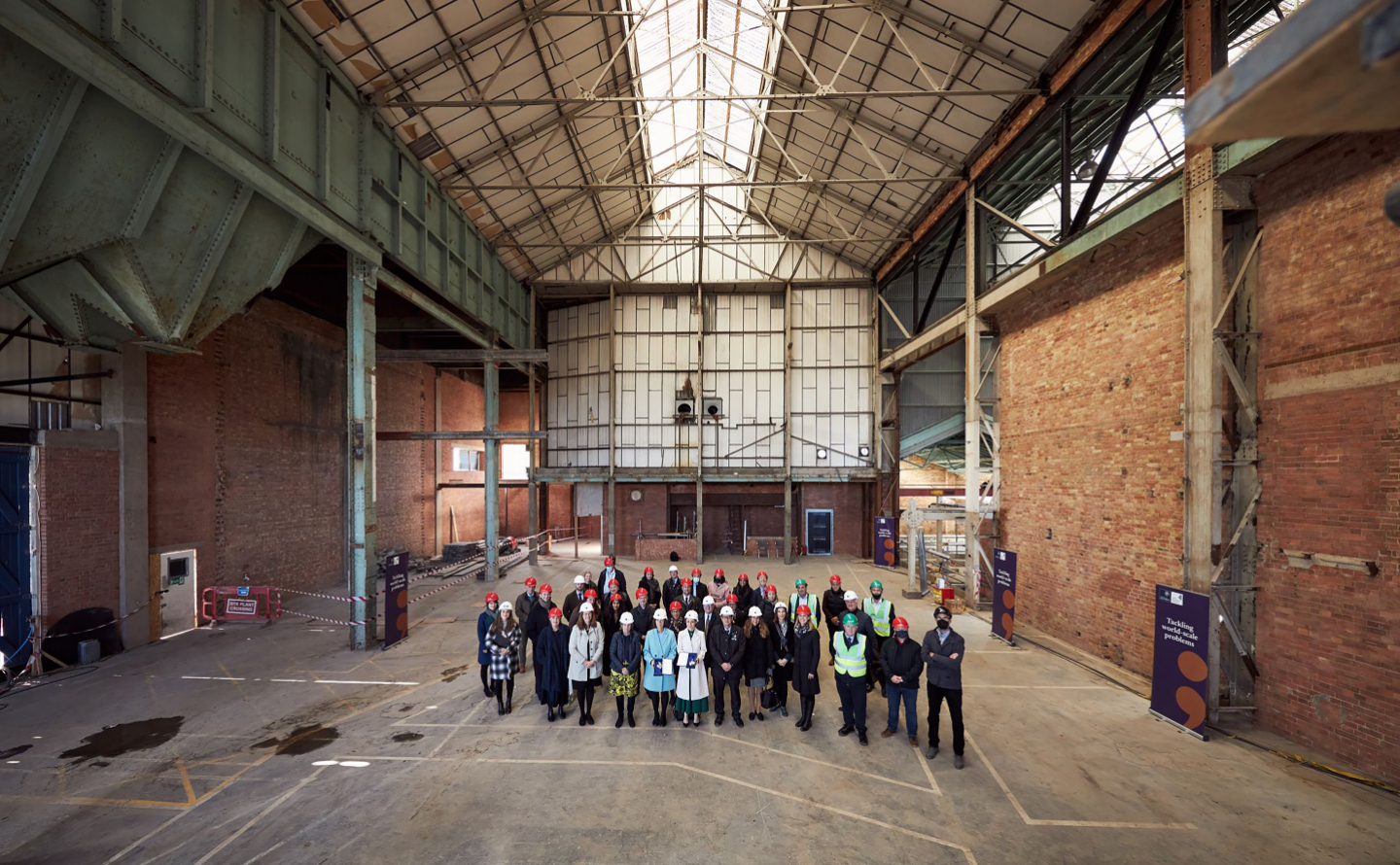 John McAslan and head of our Education studio Sarah Kirby attended the ground-breaking ceremony for the Saïd Business School's new Global Leadership Centre today. The project will repurpose the former historic Osney Power Station into a world-leading residential learning complex for business leaders, taking passivhaus principles and fabric first approach.
The interventions will produce state-of-the-art teaching facilities and a 121-bedroom boutique residential wing within the vast shell of the 19th century building, with the striking original structural and spatial features retained as an open agora – a vibrant collegiate quad at the heart of the facility for the interaction and exchange of ideas. The key design move will open up the old turbine halls to create a single, highly evocative volume with upper levels and adjoining wings containing the high-quality residential accommodation.
The ground-breaking ceremony was also attended by Paul Polman, Chair of the board at Saïd Business School, Louise Richardson, Vice-Chancellor of the University of Oxford, and Sue Dopson, Interim Dean at Saïd Business School.